Passionate about architecture and the environment, we are perfectionists and swear by the virtue of hard work. Each project is personal to us as we design and build each home as if it were our dream home.
In 2010, Anjali Mangalgiri started building her first luxury home in Goa. The home named Nivim was her rebellion against the prevailing bland design and cookie-cutter construction offered by real estate developers in India.
Born and raised in Delhi, Anjali has lived in New York for over a decade. She now divides her time between New York, Goa and Singapore. Trained in architecture at the School of Planning and Architecture in Delhi, Anjali has a Master in City Planning from MIT and a Master in Real Estate Development from Columbia University. She has since worked at leading institutions in the design and construction industry in New York City.
Passionate about design and the environment, Anjali has been a TEDx speaker and a speaker at Columbia University. She is the founding advisory member for Smart Cities Advisors in New York and has served as a director on the board of CIANA, a New York based non-profit. She is a registered architect in India, a LEED Accredited Professional in the US and an IGBC Accredited Professional in India.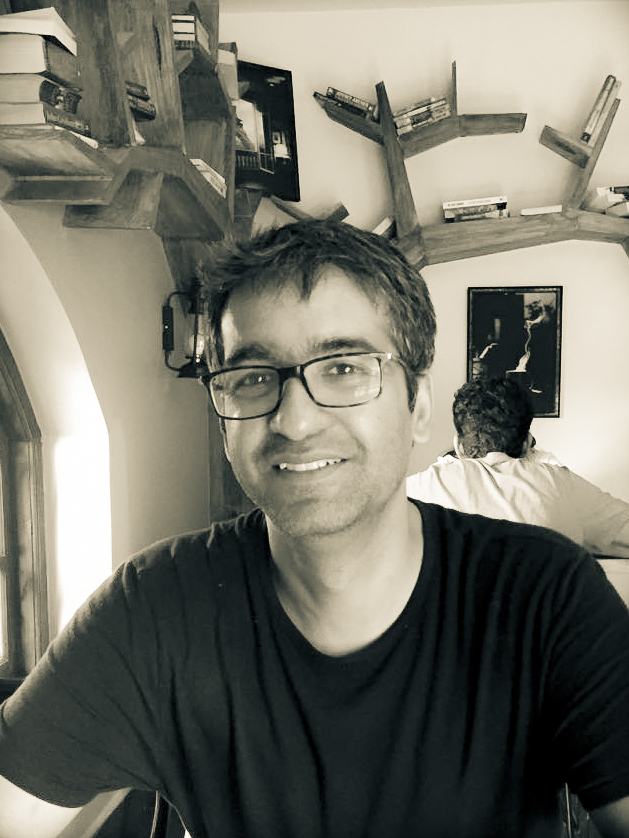 Sanjeet has joined Grounded as part of the senior management team bringing his decade long business experience to the team.
Prior to Grounded, Sanjeet worked at I.O. Media (a 3D visualization firm headquartered in New York) for 9 years where he managed the administration and operations for a team of 110 people. He was one of the key figures in the setup of the Delhi offshoot.
To Grounded, Sanjeet brings his experience in taking a start-up to a self sustaining profitable business model. In addition, his architecture education helps him in being a bridge between the creative and the business ends.
Sanjeet has a Bachelor's in Architecture from the School of Planning and Architecture in New Delhi. In his days as a practicing architect, he was a core member of the winning team for the design of a Memorial Complex for the Victims of the Bhopal Gas Tragedy in 2005.
Sanjeet is a keen photographer who pursues architecture and nature photography with intense passion. He also loves to spend his time reading comics and graphic novels.
Zeba is a young architect who believes that she can save the world. Originally from Cochin in Kerala, Zeba has a Bachelor in Architecture from the Hindustan University in Chennai.
Zeba is a Harry Potter fanatic, an amateur photographer, an aspiring guitarist and a movie buff. She equally loves being on the road and being still in a wing-back chair with chai.
In the past, Zeba has worked with MAD (Make A Difference), an organization that teaches underprivileged children english language and basic computer skills.
Akash Naik is an architect who knew he wanted to join the profession at the age of 10. Akash is a graduate in Architectural Engineering from the Government Polytechnic in Panjim, Goa and has three years of prior work experience. Akash brings with him a persistent attention to quality, working knowledge of electricals, plumbing and interior finishes.
Akash loves model making and is a district level cricket player. An all rounder player and a fast bowler, he has been the man of the match multiple times. Sachin Tendulkar is his all-time favorite and inspiration.
anisha Malhotra
Amal Cheriyan
Past team members
Pallavi Chitnis
Aseem Ahluwalia
Juhi Banerji
Shreya Swami
Christina Malsawm